Profile

#2008980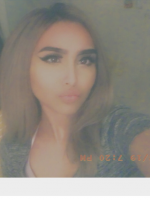 2
I help in all matters love career relationship marriage happiness and peace of mind ❤️
Psychci dorina I help in all matters of life career marriage relationship future past I help people in matters givein them advice to to reach the right path in life that they are meant to have I was born with gift to read and see the future and to feel energies what I've learned to do with my gift is to help others and guide them in the right path by looking in to your energies I can feel what you feel I can go though your feelings well as to see your future by doing this I able to advise you and help you to get on the right path sometimes in life we go though hard times through these hard times we can end up doing things that can lead us on the wrong path but with this gift I would love to help and guide you on path that leads you to success love happiness etc I have been helping people for many years by giving readings and cleanings now haveing the ability to help people is Amazing ?? I'm 8 generation psychci I?❤️?
Questions and Answers
Describe your areas of expertise.Love and Relationship family and addictions

How long have you been aware of your abilities, and how have you developed them?15 years experience helps to develop and grow ability and all of us

Name some specific experiences where you've used your abilities.Offices, woman's day show, beach life magazine, Live television productions.

What can a caller expect from a consultation with you?True answers to all your questions and advice on all matters of life and guidance
My Scorecard
Average Call Rating:
3.00
out of 5
Answered Calls:
73%
Answered Messages:
43%
Favorited By:
1
Members
Personality Score:
5.50
out of 10
Most Common Call Reasons:
No Data to Show at this time
A call with me is frequently described as:
No Data to Show at this time
Callers often describe me as:
No Data to Show at this time
My most mentioned special talent is:
No Data to Show at this time
My Recent Reviews
Texaslady82

Asked too many questions and used my answers to give me information. No psychic abilities.

chomka

It was great talking to Dorina. She gave a great reading and I'll call again.
My Recent Posts
I don't have any posts yet.
My Availability Schedule
I don't have a set schedule.
My Store
I am not currently selling any digital products.