Profile

#1531556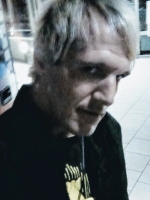 0
On a clear day you can see tomorrow
I have studied in depth astrology for almost 13 years and the wisdom, healing, and personal growth potential is amazing beyond words. Whether the focus is on why you do and think the things you do through natal astrology charting, to relationship compatibility and analysis through synastry or composite astrology charts, to even zeroing in on past lives and karmic connections on one spectrum to destiny, higher callings, and spiritual healing. By charting the planets, constellations, and luminaries of our solar system, we can identify what strengths to utilize for their optimal benefit as well as which energies and low vibrational forces to avoid to help manifest the best potential and outcomes to virtually any situation.
Questions and Answers
Describe your areas of expertise.Tarot and astrology are my strongest channels and also reading synchronicities and patterns of behaviors both in individuals as well as groups of people and society in general. I'm intuitive and pick up on others' energy very easily and the pain I've felt off of others is like a fuel to help be a part of the soothing of the pain, a beacon of light and direction in dark times. I understand pain all too well and only want to help others feed on the strength and beautiful energy inside them than to be enveloped by the negativity of the external environment.

How long have you been aware of your abilities, and how have you developed them?I have had premonitions, prophetic dreams, and visions for as long as I can remember and it wasn't until I began studying spiritualism, astrology, and tarot card reading when I was a teenager that I learned how to discipline and focus which felt so empowering to learn how to utilize this gift to help others because it truly helped me through trauma and spiritual crisis in my own experience and I feel that it's my higher calling to cultivate the positive energy in order to be more determined to never give up.

Name some specific experiences where you've used your abilities.As a gay teenager who was orphaned at 15, I had my shadow work cut out for me early. Astrological transits read in tandem with my birth chart placements helped me understand myself and begin the long process of self actualization and acceptance. Since then I have helped others understand where in their own charts that the contradictory and conflicted traits in their personalities come from and the awareness is the first step to understanding. It's very powerful to find consistency in your healing by helping others heal.

What can a caller expect from a consultation with you?Compassion without judgement and empathy as well as a strong need to cultivate positive vibrations even in the darkest times.
My Scorecard
Average Call Rating:
0.00
out of 5
Answered Calls:
0%
Answered Messages:
0%
Favorited By:
1
Members
Personality Score:
0
out of 10
Most Common Call Reasons:
No Data to Show at this time
A call with me is frequently described as:
No Data to Show at this time
Callers often describe me as:
No Data to Show at this time
My most mentioned special talent is:
No Data to Show at this time
My Recent Reviews
I don't have any reviews yet.
My Recent Posts
With Venus retrograde until the end of the month and Mercury about to go retrograde on June 18th-July 12th, conflict in love is
My Availability Schedule
I don't have a set schedule.
My Store
I am not currently selling any digital products.