Profile

#1815671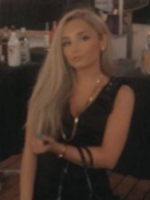 4
licensed no sugar coating specializing in love career happiness answers all questions clarification peace of mind a click away
I am a licensed psychic reader I have over 20 years of experience I own three office around the untied states top rated psychic giving you honesty and no sugar coating giving you names dates and time frames helping you in business love and career marriage problems and many more I am a light worker psychic telling you all past present and future giving you 100% satisfaction peace of mind just a click away
Questions and Answers
Describe your areas of expertise.I specialize in tarot cards love readings business and career marriage spells and spell removal

How long have you been aware of your abilities, and how have you developed them?I since I was around 8 or 9 but have been professionally doing it since I was 18 and I am 36 now so around 20 years

Name some specific experiences where you've used your abilities.I have traveled all around the world to do psychic fairs and house visits I own many offices and been on many lines before

What can a caller expect from a consultation with you?a caller can expect a warm welcoming satisfaction 100% honesty no sugar coating all questions answered and left satisfied
My Scorecard
Average Call Rating:
3.50
out of 5
Answered Calls:
100%
Answered Messages:
0%
Favorited By:
1
Members
Personality Score:
6.50
out of 10
My Recent Reviews
SuzVsTheWorld

Meh. We didn't connect very strongly. She didn't tell me anything I didn't know or confirmed anything for me. Perhaps next time.

SylvanNymph

Quick, precise and hit right on the money!!

andymastro

I had an issue with the phone system, it did not answer but she stayed on the call for many minutes using up all my credit. This lady is dishonest. Do not ring her under any circumstances.
My Recent Posts
I don't have any posts yet.
My Availability Schedule
I don't have a set schedule.
My Store
I am not currently selling any digital products.