Profile

#739868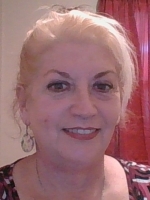 3
Highly Skilled and delivering Powerful Messages
A session with Dove can be intense and well worth a visit. Her goal is to find the proper balance for her clients that will reflect the best possible place for healing and positive center focus. Often clients will leave a session feeling more fulfilled with clarity and peace of mind about their future direction. Dove stands ready to help make sense of the confusion in your life. She will provide clear and concise answers to difficult questions without judgment. It is her primary goal to find the love and peace your deserve.
Questions and Answers
Describe your areas of expertise.Love and relations, work, moves, and family.

How long have you been aware of your abilities, and how have you developed them?I was born with my abilities. Starting talking full sentences at the age of 2 which scared and amazed my whole family especially with the accuracy.

Name some specific experiences where you've used your abilities.15 years working with the military as a spiritual councelor, 10 years working with children, and children with learning disabilities. Over 35 years of proven reading expierence. Have been in same location since 1989. I have been public reading since the age of 7 years old with a long history of authenticity.

What can a caller expect from a consultation with you?A reading with me will leave you with a sense of peace, closure and direction. I have always been a deep spiritual Clairvoyant and Empath, who connects with Spirit Guides to bring forth information that is largely hidden or unseen. I can pick up whatâs going on with you or another person without having to delve into any history . In connecting with your energy (or that of a person youâre asking about), I can pick up on personality traits, fears and motivations, and whether words and behaviors match true intentions. I can guide you in attracting love, working though confusing or difficult relationships, coping with loss or finding your true purpose.
My Scorecard
Average Call Rating:
1.00
out of 5
Answered Calls:
87%
Answered Messages:
70%
Favorited By:
2
Members
Personality Score:
0
out of 10
Most Common Call Reasons:
No Data to Show at this time
A call with me is frequently described as:
No Data to Show at this time
Callers often describe me as:
No Data to Show at this time
My most mentioned special talent is:
No Data to Show at this time
My Recent Reviews
I don't have any reviews yet.
My Recent Posts
I don't have any posts yet.
My Availability Schedule
I don't have a set schedule.
My Store
I am not currently selling any digital products.