What You'll Find at Psychics.com
Profiles Of Live Psychics & Fortune Tellers
Real Astrologers, Mediums, Channels, Numerologists
Life, Love, Fortunes- All topics Welcome
Call, Text, Email, and Instant Message Live Psychics Anytime
Psychics.com is 100% Anonymous, Safe, Secure
Developed and Maintained by Award Winning, 20+ Year Company

What Does Life Have In Store?
Psychics.com simply offers the best live readings and fortune telling sessions from trusted psychics and related specialists. Professional readings should be fun and informative to help guide us along our journeys to happiness. Psychics.com is dedicated to showcasing the top psychics, mediums, astrologers, and more gifted readers. First time callers start with $10.00 Free!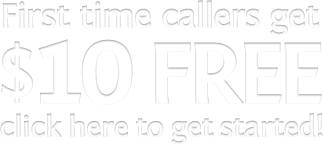 Connect With Live Psychics
778 Advisors found.
Readings By Natalie

am a Spiritual Clairvoyant, Psychic, Intuitive, Medium, Empathic, and Reiki Master for 12+ years, Helping over 2500 clients and.

Michelle psychic studio

Are you stressed? Worried about your love life? Feeling frustrated and just not yourself? I can help with all matters of life..

Love Specialist Sophia

I Am A Love specialist answers all questions and do give advice call me today for a new tomorrow..

Master of the stars

Tarot card specialist learn your past and help your future tired wondering where your life is going i will help in all aspects.
About Psychics.com
A Leader in the Psychics Community …
Psychics.com is the daily destination for thousands of people just like you receiving insight in matters of love, dreams, and the future. Our award winning website is home to the world's top rated psychics offering psychic readings, fortune telling, astrology readings, tarot readings and more. We offer customer tips, customer ratings, and more so you can choose the right psychic every time. Psychics.com is offering $10 Free to new callers! No risk, just the insight you desire!
Testimonials
"Awesome! Just want to say Psychics.com has the best Psychics I've ever talked to. Friendly and fun! The user reviews here are very accurate. I've found some great astrologers and numerologists following the online reviews. Keep it up!"

"The best, most accurate, and helpful readings I've found online are at Psychics.com. I started with $10 Free a few months ago and have spoken and chatted online with several great psychics. The personal tarot readings are super interesting and the fortune telling sessions are my favorite. Always fun and full of great insight! Thank you Psychics.com!"

"Finally an honest Psychics website! No fluff readings to be found with my psychics. Very professional and straightforward on the phone. Will be coming back to Psychics.com for sure!"