The Key MaSTARR
Greetings Everyone I use a very ancient system with (numerology) astrology, Cardology combined to show you the best way to navigate in this mundane world . Associated with fifty two cards ,but it's not cartomancy this is a little different. Your birthday is an archetype and I'm able to see which archetype you are, your gifts in this lifetime, your supporting energies and kryponite-blind spot. Every year you get a new hand along with the the 13 cards you were born with, it's like a natal birth chart, but not quite. I can look at the com!position energies between you and partner and what themes will play out. Also if they are a soulmate twin flame or False T!win flame. .
What can a caller expect from a consultation with you?They will have a better innerstanding of thier situation and the people in their life. More clarity and what may be hindering them. How to overcome a certain challenge, What's thier hidden power ,gifts and abilities.
Name some specific experiences where you've used your abilities.I use it everyday including on myself and family and hundreds of clients. I study the energies of the day,week,month and play my hand that I'm holding that week or year.
How long have you been aware of your abilities, and how have you developed them?I was aware at a young age, but as I got older my abilities wasn't as strong. I'm a natural born clairvoyant, clairsentient,Empath Oracle passed to me by my mother and grandmothers. I always relied on my intuition to navigate and my abilities started to come online after a series of awakenings. I had to experience the dark night of the Soul first and found my Light within my own Darkness. Life EXPERIENCE has been my greatest Teacher. I always knew there was something beyond this 3d realm and always looked at things from a metaphysical -Esoteric perspective. Knew things but didn't know how I knew them, Bread crumbs were dropped along the way throughout my cycles and it suddenly Started to make sense that I had a calling to be of service and be a guide for others who may be experiencing challenges I overcame,So I started developing my abilities it's an ongoing process. The universe,My Higherself guides me and stopped second guessing myself.
Describe your areas of expertise.Over 7 years of experience, In divination using Oracle, Tarot, Lenormand, these are just tools, sometimes I don't need to use anything I have a strong connection with my Higherself, guides and Ancestors. Also studied Pythagorean and Chaldean numerology, Reiki practitioner and certified Working with 13 Ascendent Masters and Shambalah
My Scorecard
Average Call Rating:
5.00 out of 5
Personality Score:
10.00 out of 10
My Recent Reviews
She has such a unique reading style and it's so captivating please read her summary and ask about your archetype ! She gets it down to T, very precise wow thank you so much for such a wholesome reading and your gift extremely accurate and warmed my heart left this reading with a smile on my face
My Recent Posts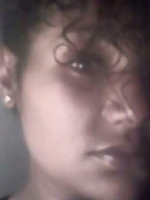 What powerful energies are around you ? How can you Benefit.
My Store