Profile

#745190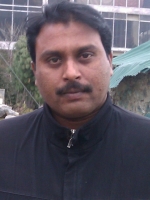 8
I am a passionate truth teller. So, I help with my heart and and give you honest advise.
To get honest and sincere advice in all matters of love and relationship you have selected a right person. My many years experience of dealing psychic, marriage, career, soul mate connections, single and dating, cheating and affairs, divorce, love and relationship issues tattles me that everyone is different from other with different problems. But, most people lack of mental peace just because of their emotional and psychic issues. Once you find true love, the level of your real happiness increases to its peak, and the happiness will flourish your life. This only happens when you could find a right way through a right man, and that's actually I'm working about. A lot of soul mates want my help, they wonder how to find true lover in spite of having many issues. There, my work starts to help him/her finding precise traits of true love from deep inside the heart of his/her partner. I am passionate as well as my style of dealing with clients is totally obvious, clear and to the point.
My Scorecard
Average Call Rating:
3.50
out of 5
Answered Calls:
55%
Answered Messages:
89%
Favorited By:
4
Members
Personality Score:
6.40
out of 10
Most Common Call Reasons:
No Data to Show at this time
A call with me is frequently described as:
No Data to Show at this time
Callers often describe me as:
No Data to Show at this time
My most mentioned special talent is:
No Data to Show at this time
My Recent Reviews
newrum

Very nice and sensitive man . Please give him time to express himself . He really cares and is devoted to helping people .

newrum

very detailed in his response and approach

newrum

kept on repeating himself like it was a recording . Very disappointed ...

Its not fair :(
My Recent Posts
I don't have any posts yet.
My Availability Schedule
Monday

07:00 AM - 11:55 PM EST

Tuesday

07:00 AM - 11:55 PM EST

Wednesday

07:00 AM - 11:55 PM EST

Thursday

07:00 AM - 11:45 PM EST

Friday

07:00 AM - 11:55 PM EST

Saturday

07:00 AM - 11:55 PM EST

Sunday

07:00 AM - 11:55 PM EST