Profile

#2040660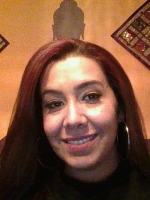 25
Master tarot card reader that helps in all matters of life
With an uplifting and insightful tarot reading I will read your past, present and future as if it was an open book. I will not ask you why have you called me? because I will tell you. With many years exp in tarot reading I am able to tell you if the one you love is true at heart and if you are on the same pathway as your soulmate. I will provide you with a very accurate, honest and detailed reading allowing you to see what direction needs to be taken in life. Weather it be love, money, business, health, family problems or confusion. with just the right Tarot spread you will see the who, when, where or how of your direction. Where ever there is a problem there is a solution.


Spiritual Tarot Readings - Learn from the past, present and future. Get advice on love, marriage, money and career. My psychic powers can help recover your passion & destiny, while reducing stress and worry. This reading is for the strong who are searching for the truth and ONLY the truth I will not tell you what you want to hear, I will tell you what I see.

Tarot Card Readings - What do the tarot cards hold for you? Will you win the heart of the one you love. Get that new job or finally meet the person who is really right for you? The tarot cards hold the answer, and I will expertly interpret them!

Esp Card Readings - What is the esp deck and what powers do they possess? I have the gifted ability to release the power and energy within the the deck and your aura to help and advise you of their meaning.

Aura Readings - Every person aura can reveal their destiny and how they interact with other auras. Let me use my ability to reveal yours and understand the true you.

Soul Mate Specialist Who is your true soul mate? Have you found the other person who shares your destiny and completes you as one? Let me find the answer today!
Questions and Answers
Describe your areas of expertise.I work in all areas however my favorite is healing and balancing.

How long have you been aware of your abilities, and how have you developed them?I have been aware of my abilities for over 20 years now and began working with them consistently since the age of 12 years old.

Name some specific experiences where you've used your abilities.to help many different people from all walks of life. I have shared my ability to guide others into understanding their love, family, business, healing, home, career, emotions and chakras and I want to help you too.

What can a caller expect from a consultation with you?Open and honest answers to help guide you onto a much clearer and happier pathway.
My Scorecard
Average Call Rating:
4.80
out of 5
Answered Calls:
100%
Answered Messages:
89%
Favorited By:
14
Members
Personality Score:
9.95
out of 10
My Recent Reviews
LovelyVI1

Thank you, she was honest with her information.

LookingForLove2

Thank you for the truth.

Newmoves

She's a favorite. Accurate. The time goes so quickly when talking with her.
My Recent Posts
I don't have any posts yet.
My Availability Schedule
I don't have a set schedule.
My Store
I am not currently selling any digital products.