Profile

#476924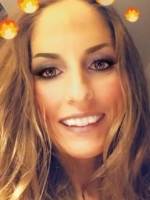 213
You found me and it wasn't by chance at all. I'm here to guide you with whatever life brings your way.
To better serve you I will only give you the truth and I will not just tell you what you want to hear. I'm here to help you grow and give you the answers and guidance you are seeking. I might ask you questions to help get the most clarification and detailed answers and guidance. It is important to be open minded to that. Getting the answers you want and getting the answers you need are completely different things. So, please be aware of that. Since I was a small child I knew I was different and I knew I picked up on energies around me in a big way. It was just natural to me and I knew I was suppose to help guide people through life's journey. Being an intuitive Life Coach and Tarot Reader, with a degree in psychology and sociology; my purpose is to help guide my clients to get to where they need to be in life, so they can live the best lives possible and fulfill their purpose(s) in life, their destiny. There isn't any circumstance too big or small, that I am not able to help you with. I will be there for you the entire way and together we will get to the heart of the matter(s) and find the solutions you need and are searching for, to move forward with confidence and success in life. My clients are like family to me and I love each one dearly. They come from all backgrounds and walks of life. Not one is the same, but the one thing they all have in common is the need for clarity and truth about what is going on in their lives and how to come to solutions for the best outcome possible. With clarity and truth come solutions, direction, enlightenment, fulfillment of purpose, success, and joy. This is what I will help you achieve in any area of your life and it is an honor and joy doing so. I will ask you questions to help get the most clarification and detailed answers for you. It is important to be open minded. Getting the answers you want and getting the answers you need can be completely different things.
Questions and Answers
Describe your areas of expertise.I am an intuitive Life Coach and Tarot Card Reader with a degree in Psychology and Sociology. I guide people from all walks of life to find clarity, truth, and solutions in any area of their lives. With this, my clients have been able to get back on the right direction of their paths they and achieve the purpose in their lives with great success.

How long have you been aware of your abilities, and how have you developed them?I have always known I was different and I could feel other people's energies, it was very natural to me. I knew I had abilities others didn't. My great grandmother was very intuitive and so are other people in my family. So, when I got a feeling from a person, usually an adult, I was never hesitant as a child to ask people why they were feeling a certain way and it always caught the adults off guard, but they would open up and share what was going on. They would always comment on how they couldn't believe they were having that kind of conversation with a child. I never stopped asking people questions and it really got me into psychology and sociology, which I eventually got a degree in. As I got older I followed in my great grandmother's footsteps and began learning tarot. This fascinated me, so by the time I was in college I was giving readings and coaching people through life. Many women in my family have the same abilities as I do, so we are a constant support to each other and help each other continue to develop our abilities. I also have just been drawn to people like me and we also just help each other go deeper and to learn more, so we can help others.

Name some specific experiences where you've used your abilities.When I was 8yrs old my parents took my siblings and to the beach. While we were there I was overcome by this terrible feeling and it just got worse and worse. I felt something was very wrong. I began crying and begging my parents to take me home bc I knew someone needed help. My parents decided it was best to leave bc I was so upset. When we got home there was a message on our answering machine from my aunt saying my grandfather had been life flown to a major hospital, he was in intensive care, and the doctors couldn't explain how he was still alive. He was out of he hospital a week later and lived many more happy years, meeting his great grandchildren and all. As a Life Coach, I deal a lot with relationships and financial issues. My client had been seeing someone on and off who was toxic and she knew it, she just couldn't let him go. Before I even read her cards I knew something was off and not honest about the situation. I read her cards and I could see that he was living a double life, cheating, and there was a baby in his life. Well, a few months later he told her he had been in another relationship the entire time and they had a baby on the way. She was devastated of course bc deep down she wanted to marry him and she still couldn't let him go.This was causing difficulties in several aspects of her life, especially emotionally and in her career! She knew I had a degree in psychology and sociology, so at this point she asked me to help her get past this and use all of my abilities and tools to help her. We pin pointed what the issues were, came up with step by step solutions, and she was finally able to focus on and love herself. This led her to finding a new and better career that was just right for her and her kids, and she even built a wonderful, healthy, and strong relationship with someone she had known from her past. I couldn't be happier for her and she's still doing great and free of that traumatic past event.

What can a caller expect from a consultation with you?You can always expect the truth and solutions. You can depend on me being there to support you and guide you. I will not sugarcoat and tell you only what you want to hear bc I care about your future. I tell you what I see in the cards, what I feel in my intuition, and what you need to know about the situations going on your life. We will get to the heart of matters and find the solutions. I will ask you questions to help get the most clarification and detailed answers for you. It is important to be open minded. Getting the answers you want and getting the answers you need can be completely different things. Just know I'm here to help you and guide you through it all.
My Scorecard
Average Call Rating:
4.91
out of 5
Answered Calls:
100%
Answered Messages:
80%
Favorited By:
104
Members
Personality Score:
9.67
out of 10
My Recent Reviews
Alisonann

She's definitely one of my go too's! 10 STARS ✨

Membernc

Love talking with her. She is the best on here!

NaairaLoves0311

She said she sees income coming in on the 22nd I'm praying she's right . She's been right before so we'll see.

Rayoflight

Very Accurate! Always a pleasure😊
My Recent Posts
You feel the energy building? Are you ready for what's going to happen between now and New Years? Astrologically speaking,

2020-11-26 03:25:11 Audio stories coming soon! Astrological updates and much much more! Sending you much love, light, and many

Energy changes, thoughts change. Thoughts change, actions change. When actions change outcomes change. It's nonstop.

Or if you are online and I am available, reach out to me anyway you want to. I love getting to know all of my clients
My Availability Schedule
I don't have a set schedule.
My Store
I am not currently selling any digital products.