Profile

#701876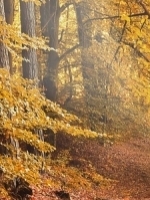 6
Let Me Help You See Through the Fog
I am a psychic medium, Tarotologist and professional astrologer
I have been in the industry for over 20 years and can help you see and understand the unseen energies and entities influencing you. I've been to the depths of the Underworld in order to bring hidden knowledge to light, allow me to enlighten you about what is hidden in your darkness.
Questions and Answers
Describe your areas of expertise.I get down to the heart of the issue quickly and give straight forward advice to help callers solve their dilemmas

How long have you been aware of your abilities, and how have you developed them?I have been aware of my abilities since I was 3 I knew that I could see beyond the veils and through human behavior

Name some specific experiences where you've used your abilities.I have helped many relationships reunite and have even solved crimes using my gifts

What can a caller expect from a consultation with you?My callers can expect me to give them direct answers and see what is unseen by them
My Scorecard
Average Call Rating:
4.83
out of 5
Answered Calls:
100%
Answered Messages:
86%
Favorited By:
9
Members
Personality Score:
8.75
out of 10
Most Common Call Reasons:
No Data to Show at this time
A call with me is frequently described as:
No Data to Show at this time
Callers often describe me as:
No Data to Show at this time
My most mentioned special talent is:
No Data to Show at this time
My Recent Reviews
luckyheart

Not my style. A little to cut throat for my taste. Kinda harsh but she's totally a good woman and I respect her. But not my style at all. Told me things that were outta this world so yikes. Maybe I wasn't ready.

Sheri86

Let me tell you all...she is the whole truth. She read my situation from the darkness and brought it to light....EVERYTHING she spoke of was very precise and detailed...giver her a call if you want it to make sense!
My Recent Posts
practice patience this week, family and friends will gather for the holiday but this year old grudges will come to the surface.
My Availability Schedule
I don't have a set schedule.
My Store
I am not currently selling any digital products.