Profile

#701876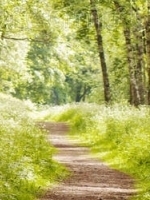 40
Let Me Help You See Through the Fog
I am a psychic medium, Tarotologist and professional astrologer
I have been in the industry for over 20 years and can help you see and understand the unseen energies and entities influencing you. I've been to the depths of the Underworld in order to bring hidden knowledge to light, allow me to enlighten you about what is hidden in your darkness.
Questions and Answers
Describe your areas of expertise.I get down to the heart of the issue quickly and give straight forward advice to help callers solve their dilemmas and find restore the peace to their life. Sometimes people make mistakes and sometimes they are deceived by other people and institutions, it is my job to identify where the truth needs to be known

How long have you been aware of your abilities, and how have you developed them?I have been aware of my abilities since I was 3 I knew that I could see beyond the veils and through human behavior and decided to study and practice using them. I realized how important this was when there was so much opposition to using them from people in my life. I learned through a lot of pain they were afraid of my abilities as they were no longer able to hide their misdeeds and true character

Name some specific experiences where you've used your abilities.I have been able to help many people divert disaster in their life by deep listening and tapping into the unseen

What can a caller expect from a consultation with you?My callers can expect me to give them direct answers and see what is unseen by them. Most problems are the result of confusion, either misunderstandings or deliberate "gaslighting" by others. Together we can cut through the clouds
My Scorecard
Average Call Rating:
4.68
out of 5
Answered Calls:
100%
Answered Messages:
93%
Favorited By:
16
Members
Personality Score:
7.46
out of 10
My Recent Reviews
dtyler1

After I explained the details she her reading got all the details of time and place wrong.

ShaNor

Diana, is very informative. She shared things I knew and things I did not. She spoke on an issue I dreamed. She is fabulous.

Yvetteai

Thank you so much for your help

Yvetteai

Thank you so much I really enjoyed talking to you it's been great I will be speaking with you again
My Recent Posts
practice patience this week, family and friends will gather for the holiday but this year old grudges will come to the surface.
My Availability Schedule
I don't have a set schedule.
My Store
I am not currently selling any digital products.