Profile

#201720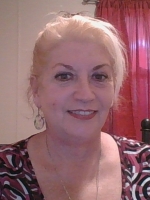 247
Dove: The Messenger with open heart to serve You!.
Hello, I am Dove, a remote viewer. Love and Relations are my specialality. I have great insight with my clients also in the work arena and future events. I was born with my gifts. At the age of two (2) was when I started forming complete sentences. I was sharing events of spirituality and things yet to come. I am blessed with the gifts of clairvoyance, clairaudiant, and remote viewing. I use my abilities daily to walk in protection and wisdom. As we come together in spirit, let us seek the truth that will give you peace, promise, opportunity, and a sense of created balance. A caller can expect the courtesy of me listening and looking into the spirit world. I will deliver them answers in detailed description of what I am being shown. Let me see into the spirit world and seek out your questions that the universe would share with you today!
My Scorecard
Average Call Rating:
4.87
out of 5
Answered Calls:
99%
Answered Messages:
61%
Favorited By:
49
Members
Personality Score:
9.26
out of 10
Most Common Call Reasons:
No Data to Show at this time
A call with me is frequently described as:
No Data to Show at this time
Callers often describe me as:
No Data to Show at this time
My most mentioned special talent is:
No Data to Show at this time
My Recent Reviews
bogie

Love my Dove. This lady is articulate bang on and worth every cent!

Isatu

1st time caller I appreciate her honesty letting me know she couldn't pick up on some things until end of December since it regarding next year. But she gave me new info and was very quick will definitely call her back next month.

debbie123

Picked up immediately what I was thinking and wanted to ask. Was concise and accurate and am hoping her prediction is correct.

bogie

Dove is my fave... honest no sugarcoating... very specific and just charming as well.EXCELLENT always!
My Recent Posts
If you can't give me flowers while I am alive, then don't give them to me when I am dead!

To find higher aspects of life reflection is necessary. No roses required.

Moving on from something in which you had invested great love and devotion is the start of a new inner journey.
My Availability Schedule
I don't have a set schedule.