Profile

#201720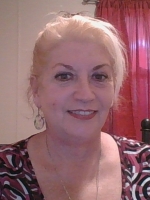 269
Dove: The Messenger with open heart to serve You!.
Hello, I am Dove, a remote viewer. Love and Relations are my specialality. I have great insight with my clients also in the work arena and future events. I was born with my gifts. At the age of two (2) was when I started forming complete sentences. I was sharing events of spirituality and things yet to come. I am blessed with the gifts of clairvoyance, clairaudiant, and remote viewing. I use my abilities daily to walk in protection and wisdom. As we come together in spirit, let us seek the truth that will give you peace, promise, opportunity, and a sense of created balance. A caller can expect the courtesy of me listening and looking into the spirit world. I will deliver them answers in detailed description of what I am being shown. Let me see into the spirit world and seek out your questions that the universe would share with you today!
My Scorecard
Average Call Rating:
4.87
out of 5
Answered Calls:
100%
Answered Messages:
63%
Favorited By:
195
Members
Personality Score:
9.30
out of 10
Most Common Call Reasons:
No Data to Show at this time
A call with me is frequently described as:
No Data to Show at this time
Callers often describe me as:
No Data to Show at this time
My most mentioned special talent is:
No Data to Show at this time
My Recent Reviews
CherieAries

Amazing!! I wish I could have talked for hours. Definitely worth every penny.

LookingForLove2

It was a pleasure speaking with you again Dove. I will keep you updated about my situation

LookingForLove2

You are a woman of God and I love you. Thank you for your truth and saving me from someone you told me who was a player. I will take your advice and wait on my soulmate no matter how long it takes because I believe now that we are meant to be. I will see how things turn out and keep you updated my new friend : )
My Recent Posts
If you can't give me flowers while I am alive, then don't give them to me when I am dead!

To find higher aspects of life reflection is necessary. No roses required.

Moving on from something in which you had invested great love and devotion is the start of a new inner journey.
My Availability Schedule
Monday

06:00 AM - 04:55 PM EST

Tuesday

06:05 AM - 04:25 PM EST

Wednesday

06:30 AM - 03:50 PM EST

Thursday

06:15 AM - 03:30 PM EST

Friday

06:20 AM - 04:10 PM EST

Saturday

06:00 AM - 04:05 PM EST

Sunday

06:10 AM - 04:20 PM EST