Profile

#983059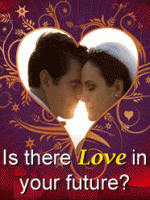 0
(Just pick Any 3 numbers) No personal information needed . . . 99. 9% Accuracy you must see for yourself. . (-:
I am the 1st Psychic of my kind that doesn't need any personal information with the use of numbers ( like Tarot Cards)... Just pick Any 3 numbers... The truth will reveal itself .... Time frames... Physical Descriptions ....Names and Positive solutions Fast.... Now Available through text...(-:
Questions and Answers
Describe your areas of expertise.Love and relationships / Spiritual healing

How long have you been aware of your abilities, and how have you developed them?I was aware that I was special at age 5 but came to terms with my abilities at 11years of age

Name some specific experiences where you've used your abilities.I mainly use my gifts for spiritual healing , especially in a world full of hate, pain and disconnection

What can a caller expect from a consultation with you?Fast , Honest and Friendly service... always available through sms text messaging ... so you can have answers on the go(-:
My Scorecard
Average Call Rating:
0.00
out of 5
Answered Calls:
63%
Answered Messages:
100%
Favorited By:
2
Members
Personality Score:
0
out of 10
Most Common Call Reasons:
No Data to Show at this time
A call with me is frequently described as:
No Data to Show at this time
Callers often describe me as:
No Data to Show at this time
My most mentioned special talent is:
No Data to Show at this time
My Recent Reviews
I don't have any reviews yet.
My Recent Posts
The difference between a Real Psychic and someone who just wants your money ... the real ones care more about guiding you (-:

https://www.facebook.com/video.php?v=770607756331640&l=5711612595413006509

I am the Goofy Kumbaya Sage .... Although I struggle through darkness at times my inner light will never burn out...Period(-:
My Availability Schedule
Monday

12:00 AM - 12:00 PM EST

Tuesday

12:00 AM - 12:00 PM EST

Wednesday

12:00 AM - 12:00 PM EST

Thursday

12:00 AM - 12:00 PM EST

Friday

12:00 AM - 12:00 PM EST

Saturday

12:00 AM - 12:00 PM EST

Sunday

Unavailable