Profile

#262721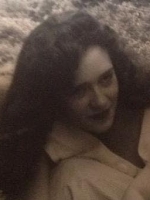 4
Psychic Tarot Readings
With 30 strong years reading professionally I am here to guide you if you're feeling unsure about your decisions or the direction you want to take in life. I am an empath so I run off emotions and feelings. I care about others strongly. I am a reiki master and can help heal hurts as well.
Questions and Answers
Describe your areas of expertise.Psychic Medium who reads the tarot. I love tarot! My spirit guide is with me and he is strong by my side. I am a Reiki Master and and empath. I am in constant meditation which brings strength to all the above gifts.

How long have you been aware of your abilities, and how have you developed them?I have been aware of my abilities all of my life. I would see psychic visions as a small child and having a parent who is psychic I was able to learn and grow as I matured.

Name some specific experiences where you've used your abilities.I have been using my abilities all of my life and I am 54 years old so one specific experience is hard to pinpoint. Everyone is important to me. I think my most memorable is helping my step granddaughter with a spirit that attached himself to her. Helping someone move on is an astounding thing.

What can a caller expect from a consultation with you?You can expect me to alway be honest and kind. I show you the respect you show me. I will never waste a minute of your time and I will give the best reading I can. I am an empath and I am 98 percent on target. If you call, please be open to reading, no one can read you if you are closed off.
My Scorecard
Average Call Rating:
5.00
out of 5
Answered Calls:
100%
Answered Messages:
43%
Favorited By:
0
Members
Personality Score:
10.00
out of 10
Most Common Call Reasons:
No Data to Show at this time
A call with me is frequently described as:
No Data to Show at this time
Callers often describe me as:
No Data to Show at this time
My most mentioned special talent is:
No Data to Show at this time
My Recent Reviews
mmamaia

She is AWESOME. Thank you so much
My Recent Posts
I don't have any posts yet.
My Availability Schedule
I don't have a set schedule.
My Store
I am not currently selling any digital products.