Alternatives that run deep, A perspective that hits the mark. A consistent ability to find a solution. (EM Certified)
Because of my research into the paranormal and my ESP studies. I became more than just another adviser or another psychic reader. This is not just another paranormal team or group. I have tested Individuals and circumstances where paranormal activity has been suspected. I have been Grading others and schooling others in the field. We have uncovered many aspects into the human psychic experience and we still do research and studies to this day.Only a select type of individuals are allowed in this facility..Those who present a certain percentage of accuracy when tested and a certain amount of integrity.
What can a caller expect from a consultation with you?A knowledge of the paranormal that exceeds expectations. A certain amount of Ethics and care for the client. Confirmations that manifest and reveal themselves. A certain amount of knowledge that many know nothing about. Rare readings that many can not find or are not knowledgeable about. A real sense of intuition that is respected by many and a Intuitive sense that is a real game changer.
Name some specific experiences where you've used your abilities.I have studied the paranormal and the ESP charts for many years.I have created groups and a learning center where many would study together and learn from each other's experience.I have had many who claim positive experience from and and my cooperatives.I have found a way to bounce back many times in spite of the odds. I have made many predictions and revelations of my own that many can remember. Many remember many of the things I said and would listen to me many times when they won't listen to anyone else. Many have said that my predictions have happened and are not influenced or stirred in other directions.
How long have you been aware of your abilities, and how have you developed them?Research and group studies have always helped my intuitive ways.encouragement from others gave me the power to keep going . It is the feedback that I have gotten from my clients over the years that have encouraged me to not give up.I am much more clear and accurate than what I was when I first began. People,,feedback is what caused my abilities to grow. I never knew precisely how my ability was until I started seeing the feedback reviews that were coming from my customers. That is when I knew I was on the right path. To study, Practice readings with others, to face the disappointments and deal with them all caused my ability to develop to what it is now. I could never fully describe my ability but it is encouragement from my clients that caused their development. I simply supply the people with what they are wanting. A true accurate way of doing things with a true education and knowledge of the paranormal.A truthful outlook and predictions that can and will happen.
Describe your areas of expertise.I am best at improving my skills and making a better service for my clients.That is offering some kind of confirmation so they would know that I do have ability. Making it known what I feel is the truth and to offer a reasonable resolution to the things going on in their life. I am best at looking for ways to update my studies and my knowledge of ESP and of the paranormal.I am also good at making a person feel that I have much knowledge and skill. .Love and relationships,careers,pets. spirits and energies I am all in tune with. I have made more readings over the telephone than anything. Hours upon hours of daily readings through different sites,My own private network and through some media affiliations.
My Scorecard
Average Call Rating:
5.00 out of 5
Personality Score:
10.00 out of 10
The connection quality of calls with me are frequently described as:
No Data to Show at this time
A call with me is frequently described as:
No Data to Show at this time
Callers often describe me as:
No Data to Show at this time
My most mentioned special talent is:
No Data to Show at this time
My Recent Reviews
My Recent Posts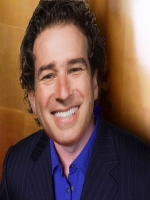 If you are looking for certain details and you need more specifics,Try being more specific with your questions. Kindly
My Store