Profile

#1932814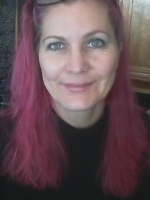 0
Intuitive Readings The Old Fashioned Way
Feeling stuck? Disappointed? Need advice for how to move forward with your relationship or career? You've come to the right place. Big picture advice to help you move forward knowing you've looked at all the options.
Questions and Answers
Describe your areas of expertise.Solid relationship and career advice. Pet lover, I can often help with that too.

How long have you been aware of your abilities, and how have you developed them?Many paranormal experiences as a child and intuitive abilities became ridiculously obvious when I worked as a massage therapist. Clients found it uncanny how I could speak their thoughts. That led into me doing house clearings.

Name some specific experiences where you've used your abilities.Ive been reading online and in person (at a shop and at psychic fairs) for more than a decade. I teach Tarot, Pallomancy, and Norse Runes. A hypnotherapist, I also am an expert at leading clients into hypnosis.

What can a caller expect from a consultation with you?Straight forward Tarot or intuitive reading
My Scorecard
Average Call Rating:
0.00
out of 5
Answered Calls:
77%
Answered Messages:
70%
Favorited By:
0
Members
Personality Score:
0
out of 10
Most Common Call Reasons:
No Data to Show at this time
A call with me is frequently described as:
No Data to Show at this time
Callers often describe me as:
No Data to Show at this time
My most mentioned special talent is:
No Data to Show at this time
My Recent Reviews
I don't have any reviews yet.
My Recent Posts
I don't have any posts yet.
My Availability Schedule
I don't have a set schedule.
My Store
I am not currently selling any digital products.