Profile

#1267896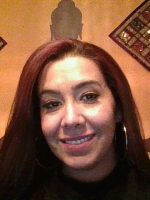 56
What does your stars say about you Find out today
Are you looking for an answer thats for you, for your problem? Are you tired of simple random astrology charts that can mean anything to anyone?. Then allow me a look through your Name, date of birth and place of birth to find the meaning of each star, each symbol and each pathway. My astrology readings are not only for you but also great to look into if he/she is honest, are your friends true, will your career take you where you need to go, will your future earning grow or when will the right one come along. Those are some of the many questions that can be answered. I have made many wishes come true let the next wish be yours.
My Scorecard
Average Call Rating:
5.00
out of 5
Answered Calls:
100%
Answered Messages:
100%
Favorited By:
45
Members
Personality Score:
9.89
out of 10
Most Common Call Reasons:
No Data to Show at this time
A call with me is frequently described as:
No Data to Show at this time
Callers often describe me as:
No Data to Show at this time
My most mentioned special talent is:
No Data to Show at this time
My Recent Reviews
MT2018

Love her! She is fabulous!! I was feeling confused and hopeless about my situation and she explained things to me very well and why things appeared the way they did. She was very accurate about my situation and predictions seem on point. Will definitely call again!!

merb444

very gifted ! will be calling again..

Cindy455

Victoria was AMAZING!! She gave me GREAT advice about my situation!!! LOVE her and will definitely call her again!!!
My Recent Posts
Believe in nature 🌿 Soak in the moonlight 🌕 Cleanse your crystals 💎 Meditation is key 🧘‍♀️ Do Divination ?

Who's ready for the super blood 🐺 moon eclipse that is on 21st January

Consider how difficult it is to change you befor you attempt to change someone else.

10. You listen to peoples energy and not their words.
My Availability Schedule
I don't have a set schedule.