Profile

#1267896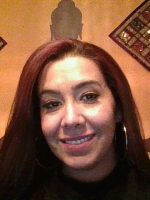 195
What does your stars say about you? Find out today
Are you looking for an answer thats for you?, for your problems? Are you tired of simple random astrology charts that can mean anything to anyone?. Then allow me a look through your Name, date of birth and place of birth to find the meaning of each star, each symbol and each pathway. My astrology readings are not only for you but also great to look into if he/she is honest, are your friends true, will your career take you where you need to go, will your future earning grow or when will the right one come along. Those are some of the many questions that can be answered. I have made many wishes come true, let the next wish be yours.
Questions and Answers
Describe your areas of expertise.I work in many fields of guidance and spirituality. I have worked with all walks of life in matters that effect us in the most positive and negative ways. I truly believe there is no life without problem and no problem with out a solution.

How long have you been aware of your abilities, and how have you developed them?I have been aware of my abilities since the young age of 12. I have and still continue to work with my abilities in order to see them and help them grow in many different ways. I believe that one can never reach their full spiritual height. We will always be given more and more. we must however welcome it and help guide and share with others.

Name some specific experiences where you've used your abilities.I have helped many people look into their astrology charts to not only guide them in love, money, business, spirituality, family, career, chakras but also letting you know which days, months or years are the strongest for you and your matter.

What can a caller expect from a consultation with you?what you can expect within my chart reading is not only a clear and true understanding but the feeling that the guidance you are receiving is not only coming from an experienced psychic but feeling that you are speaking to a long time friend as well.
My Scorecard
Average Call Rating:
4.88
out of 5
Answered Calls:
100%
Answered Messages:
99%
Favorited By:
67
Members
Personality Score:
9.78
out of 10
Most Common Call Reasons:
No Data to Show at this time
A call with me is frequently described as:
No Data to Show at this time
Callers often describe me as:
No Data to Show at this time
My most mentioned special talent is:
No Data to Show at this time
My Recent Reviews
Paskasio22

Don't call anybody else if u want to know the truth Victoria is REAL my jaw drop to the floor omg she knows everything wooow

Ddicks30

The absolute BEST

HiJinks

Always kind and pleasant, able to jump in with comments as if I explained the situation (I didn't tell her anything) which I find is confirmation that she is the real deal. Told me he had feelings for me (at the time I didn't believe her) and he recently told me he did. Just trying to be truthful though, she said he would contact me, and he didn't (maybe this time he will). So I will likely call her again if she is correct about what's going to happen. I'll leave another review when that time comes.

Ddicks30

🙌🏼🙌🏼🙌🏼🙌🏼🙌🏼🙌🏼🙌🏼🙌🏼
My Recent Posts
Believe in nature ? Soak in the moonlight ? Cleanse your crystals ? Meditation is key ?‍♀️ Do Divination ?

Who's ready for the super blood ? moon eclipse that is on 21st January

Consider how difficult it is to change you befor you attempt to change someone else.

10. You listen to peoples energy and not their words.
My Availability Schedule
I don't have a set schedule.
My Store