Profile

#415550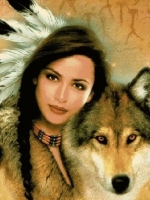 24
Want to know His/Her true feelings? Wondering what He/she thinking? Or what's their Intentions? I Cover all matters of Life.
Hello! My name is Wiz. I am a Natural born gifted empathic psychic, spiritual consultant,Advisor and love expert. when it comes to my clients I will 100% tell it like it is, and how it is. I do not give my clients a sugar coated reading like others just to please you and tell you what you'd like to hear. nor would I sell you something you don't need. and I'm not judgemental. I'm completely understanding, and opened minded to any situation. I do not hold back on info that could be life changing to you and others close to you. I like to treat all clients with respect, and as if they were a really good friend because it lets me have more of a personal spiritual connection with them. just as a friend would give advice, be there for them through a hard time, giving them honest, truthful, straight-forwarding psychic insight is my purpose in this world. I believe my gift is from god, and I cherish my gift so much that I choose to use it to help people like you to help you through what ever it may be* I am here to tell you the truth as I see it, sense it- get from the cards and guides, I only tell what I get and relate it to you there for no sugar coating or things you just want to hear. I'M BLUNT & HONEST.
Questions and Answers
Describe your areas of expertise.Love / Relationships / Money / Prosperity / Career / Work Breakups / Divorce / Family and personal issues.Help to be your Mentor to to help you achieve your goals and dreams.

How long have you been aware of your abilities, and how have you developed them?It was at the age of 7 that I realized I had a natural born gift with spiritual intuitions.When I was young, I learned how to harness my gift through the help of my auntie Psychic Master and I have continued to develop this gift over the years by enhancing my skills in psychic competitions.

Name some specific experiences where you've used your abilities.Syndicated Radio - Have done tens of thousands of reading for all different types of clients including other psychics, media and people all over the world.

What can a caller expect from a consultation with you?I feel, hear and see and sense what is around your energy and the people you love. During the reading, I will give you names, dates and details that my spirit guides give me, if any! I am honest straight to the point and I will not waste your time ,I am here to help you and hear you and listen to you if you need some one to talk to , I am here to give you answers you seek with true answer.I am honest,caring,and understanding.
My Scorecard
Average Call Rating:
4.42
out of 5
Answered Calls:
85%
Answered Messages:
98%
Favorited By:
28
Members
Personality Score:
8.46
out of 10
My Recent Reviews
Lilly1234

Talks in riddles so horrible.. talks rough Did not like her at all .... I want a refund from this foolish reading

Tene1081

Liz is amazing advisor

hendersonadrian9aolcom

Thank you!

Tene1081

Once I called her she's knew before hand. No other advisor could be that honest the way she's was with me.
My Recent Posts
I don't have any posts yet.
My Availability Schedule
Monday

12:00 AM - 12:00 PM PST

Tuesday

12:00 AM - 12:00 PM PST

Wednesday

12:00 AM - 12:00 PM PST

Thursday

12:00 AM - 12:00 PM PST

Friday

12:00 AM - 12:00 PM PST

Saturday

12:00 AM - 12:00 PM PST

Sunday

12:00 AM - 12:00 PM PST
My Store
I am not currently selling any digital products.