Profile

#415550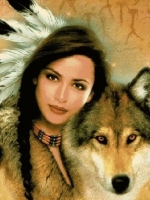 5
Want to know His/Her true feelings? Wondering what He/she thinking? Or what's their Intentions? I Cover all matters of Life.
Hello! My name is Wiz. I am a Natural born gifted empathic psychic, spiritual consultant, Advisor and love expert. when it comes to my clients I will 100% tell it like it is, and how it is. I do not give my clients a sugar coated reading like others just to please you and tell you what you'd like to hear. nor would I sell you something you don't need. and I'm not judgemental. I'm completely understanding, and opened minded to any situation. I do not hold back on info that could be life changing to you and others close to you. I like to treat all clients with respect, and as if they were a really good friend because it lets me have more of a personal spiritual connection with them. just as a friend would give advice, be there for them through a hard time, giving them honest, truthful, straight-forwarding psychic insight is my purpose in this world. I believe my gift is from god, and I cherish my gift so much that I choose to use it to help people like you to help you through what ever it may be* I am here to tell you the truth as I see it, sense it- get from the cards and guides, I only tell what I get and relate it to you there for no sugar coating or things you just want to hear. I'M BLUNT & HONEST.
Spoken Languages: Unknown
My Scorecard
Average Call Rating:
5.00
out of 5
Answered Calls:
72%
Answered Messages:
100%
Favorited By:
9
Members
Personality Score:
10.00
out of 10
Most Common Call Reasons:
No Data to Show at this time
A call with me is frequently described as:
No Data to Show at this time
Callers often describe me as:
No Data to Show at this time
My most mentioned special talent is:
No Data to Show at this time
My Recent Reviews
MT2018

She's good! Picked up on poi with only a name. My situation is complicated so not easy to maneuver. Reading was just too short due to lack of funds but she packed in a lot of info in that time. Will have to call back another time when I have more money to spare. Thank you!

Kerbz89

Her energy was amazing!! So glad I was able to connect with her. She told me what I needed to know and calmed my nerves. I can't wait to speak to her again!

Ddicks30

Amazing , very detailed ..
My Recent Posts
I don't have any posts yet.
My Availability Schedule
Monday

03:00 PM - 08:00 PM PST

Tuesday

12:00 AM - 10:55 AM PST

Wednesday

12:00 AM - 10:55 AM PST

Thursday

12:00 AM - 11:15 AM PST

Friday

12:00 AM - 12:00 PM PST

Saturday

12:00 AM - 12:00 PM PST

Sunday

12:00 AM - 12:00 PM PST